Ákos Hivekovics
the global portfolio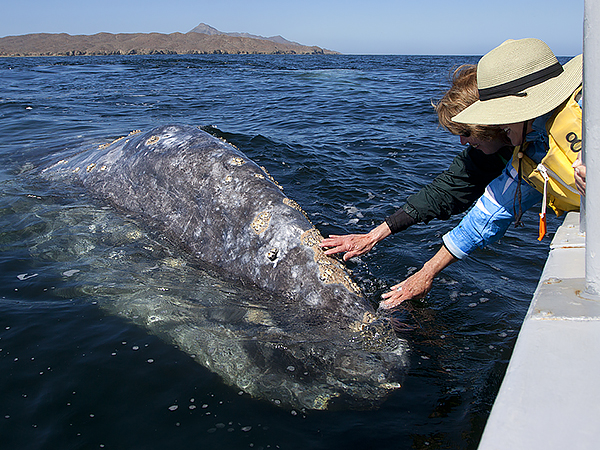 Workshops
By joining my international workshops, you can enjoy some of the most amazing natural wonders of our Planet and learn how to best capture their beauty with your cameras, but also learn about the many threats that endanger their existence and understand our endless possibilities to minimize these threats worldwide.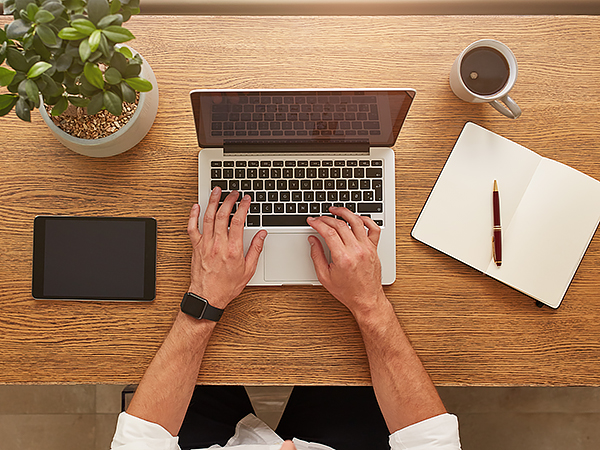 Blog
My blogs are short explanatory text notes that bring global environmental issues, photographic news, scientific achievements and technological breakthroughs into the spotlight, helping you differentiate clickbait headlines and paid contents from important developments and realistic science that best advace our society.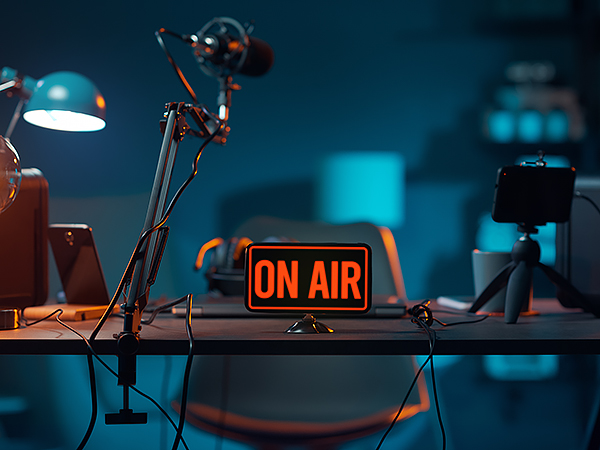 Podcasts
In our rushing modern life and the age of short-text social media, we no longer read long articles. On the contrary, we commute for endless hours. Podcasts are a marvellous invention that can bring use to your 'lost' hours and allow me to process the most pressing environmental issues in an in-depth, meaningful way.
---
About
Welcome to my personal website! My name is Ákos Hivekovics, born and raised a proud Hungarian. During the first 25 years of my professional career, I travelled very extensively. As a scientist, a naturalist and nature photographer, I visited every single country on the planet, circumnavigated both polar regions and been to almost all major national parks. But wherever I went, I saw the mass destruction and the fast disappearance of our natural habitat. Which deeply bothered me, so I was constantly looking for an answer: what is most responsible for this and where do we have to focus our limited resources if we wanted to turn this around and get our sustainable and habitable planet back? The primary goal of this website is to make my extensive experiences publicly available for entertaining and educational purposes. During my quest, searching for answers to the above questions, I gathered one of the largest private photo collections in the world, which is now available to all of you. During my travels, I also gathered a great wealth of information on climate, photography, ecology, wildlife and human cultures. Through my international workshops, as well as blogs and podcasts, I am also ready to share my knowledge with you. I also started a number of companies and projects in order to find answers and solutions to our global problems. Through my website, you are able to follow the progress of these projects, or you can participate in them as a workshop participant, a volunteer, a donor or an employee, or can even join me as an investor. Get in touch with me through this website, let's change the world togehter!
---
My Companies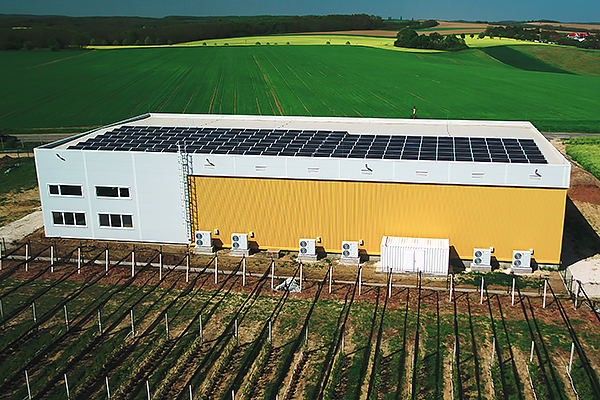 After working 25 years on saving our planet's last remaining natural habitat, I had to come to the conclusion that such a task was impossible without changing our agricutlural practices first. It is our ever-growing appetite that slowly cleared nearly all natural habitat off the surface of our planet and turned it into a man-made landscape. Our endless demand for food, timber, medicine, pet food, cut flower, alcohol, Christmas tree, Halloween pumpkin, clothing, biodiesel and other agricultural products is what eliminated a 100 million km2 of natural habitat off the surface of our planet. And the consequences of this activity are catastrophic! It disrupted the carbon cycle. It created a massive loss of biodiversity. It disrupted water cycles and weather patterns. But worst of all, it exposed our planet's most valuable, most irreplaceable resource: the topsoil. Of all the resources we have on Earth, soil is the most underrated and least appreciated. Among other values, it stores an unbelievable amount of carbon, twice as much as all plants and the entire atmosphere combined, and a lot of this carbon was released into the atmosphere over the past few centuries by exposing it to sunlight, turning it upside down and letting it erode. In order to reduce this increased atmospheric carbon, we must restore natural habitat. We must diminish the surface area we occupy, and we must return to a stage where human settlements are modern, flourishing but isolated patches in the network of natural ecosystems. Yet, we have no chance for success, unless our agricultural practices and technologies are changed dramatically. Basically, we have to use vertical spaces to grow our food, and we have to do that closer to our cities, in order to free up space for habitat restoration. And since I never believed in talking about such things at conferences, but rather getting my hands dirty, getting involved and changing processes from the inside, I started a number of agricultural companies. I returned to my natal village and established an orchard, which focuses on pears and berry fruits at first, but rapidly expanding into other areas, especially ones that utilize either vertical spaces, or produce multiple crops on a given land surface without further exploiting our soils.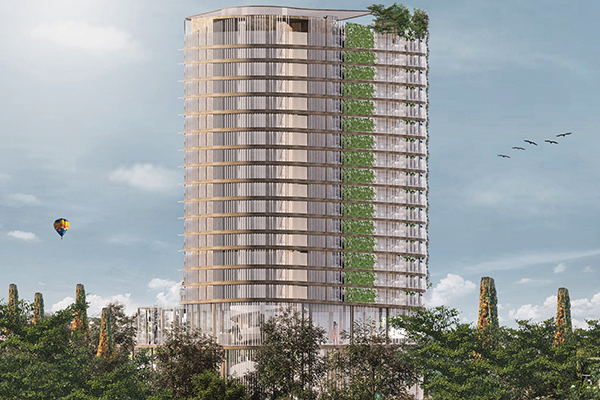 One major problem with the current vertical farms is that they are all focusing on lettuce, microgreens, herbs and perhaps strawberries. Which I understand, because there are the ones that are profitable for their investors, but they represent a tiny fraction of our land use, so even if we put all the world's lettuce and strawberry production into vertical farms, we are only making space for a little more than 10,000 km2 of natural habitat. To deal with all the above disadvantages and to put vertical farming into the right direction, I decided to spend the second 20 years of my career in the agricultural sector and created The Ultimate City Project! This is a vertical farm project that is focusing on this brand new industry not for its opportunities to make profit but for its incredible capabilities to restore natural habitat without compromising human food sources or disrupting rural communities. Our first product is the The Ultimate City Feed Tower. It is a building where all livestock are housed indoors and all of their feed is also produced indoors. It has 50,000 m2 of production area at every level and the building can have as many levels as required by the number of livestock. A single 18-story building replaces 3,600 hectares of cropland, which can be used for restoring natural habitat, while at current technological levels it only requires 9 ha worth of windmills and solar panels to produce its green energy. It creates a brand new, sustainable construction industry. It provides our animals with fresh, nutritious, chemical-free and disease-free food every day of the year, which improves their digestion and their overall health and eliminates a lot of their stress factors. For us, consumers, it provides healthy, fresh, and sustainable meat year-round, with a tiny ecological footprint. For our farmers, it will make life very easy. Their previously hard work will be largely automated. Their earnings will go up and even tjheir children will be more likely to continue with the family business. With their freed-up land, they will participate in habitat restoration programs with us, which will provide them with additional income and opportunities. These buildings will allow our natural habitat to recapture almost all carbon we have ever released into our atmosphere!